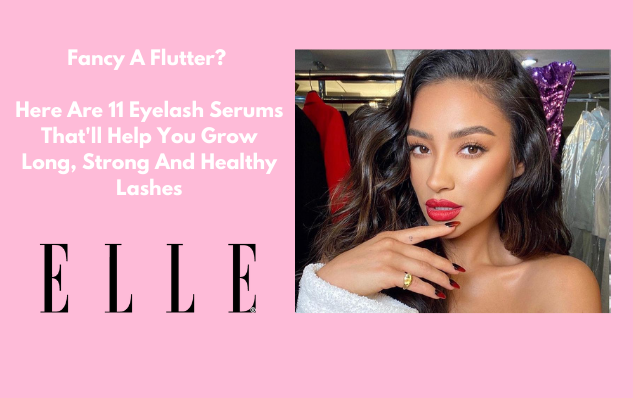 Fancy A Flutter? Here Are 11 Eyelash Serums That'll Help You Grow Long, Strong And Healthy Lashes
Mar 11, 2022 1:40pm
By
Diandra Malivindi
When it comes to modern day makeup, there seems to be more of a tilt toward the natural and less love for extravagant and excessive beauty looks—especially after a lengthy lockdown.
But one facial feature that has reigned supreme, no matter whether our faces are plastered with product or not, are our lashes.
And while, yes, a full flutter can be easily achieved with a swipe of your go-to mascara—and even a pair of natural-looking false lashes—there's no need to opt for an eyelash extension, when you can utilise what you already have.
Thankfully, eyelash growth serums are here to lessen the great divide, giving you the
healthiest and longest
lashes of your dreams.
Of course, if you're looking for a serum that will go as far as impacting the lash hair's growth cycle, a doctor can prescribe prescription solutions for those with sparse lashes due to hair loss. But for those simply looking to elevate the already-expansive lashes they have, an over-the-counter formula is an excellent option.
Targeted at strengthening and conditioning each lash,
serums
aid in a healthier flutter, leaving lashes less likely to fall out prematurely.
But, before you head to your shopping cart, it's important to note that in order to see results, you have to commit to daily applications, and in some cases, twice a day in the morning and night.
BEST EYELASH SERUMS TO BUY IN AUSTRALIA
Hunting for lengthier lashes? Remember that the best growth-boosting formulas are jam-packed with conditioning peptides and fatty acids to stimulate and lash length.
Below, we've rounded up the best eyelash serums that will help you grow the longest and strongest lashes.